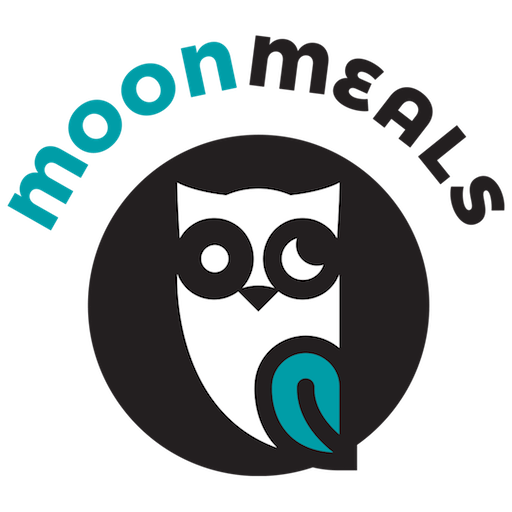 case study
Moon Meals
Grocery store vegan food brand and recipes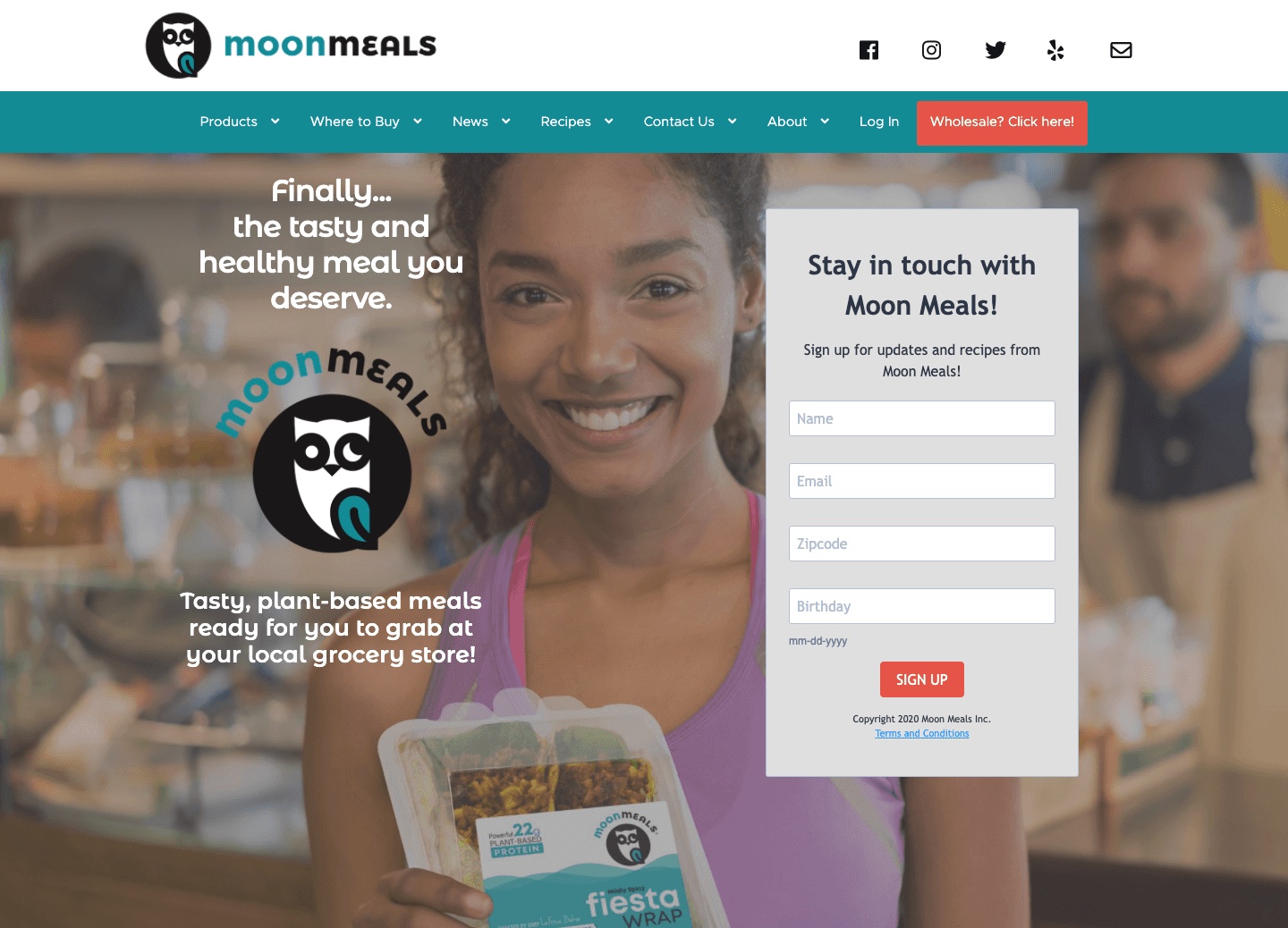 The client needed a strong web presence to support the launch of a unique plant-based, grab-and-go food product for a national grocery retail chain. While the business had a social media presence and a crude WordPress website, the quality did not yet reflect a serious food brand. The client also needed to grow an email list to drive consumer awareness as the product launch rolled out to stores across the Chicago area.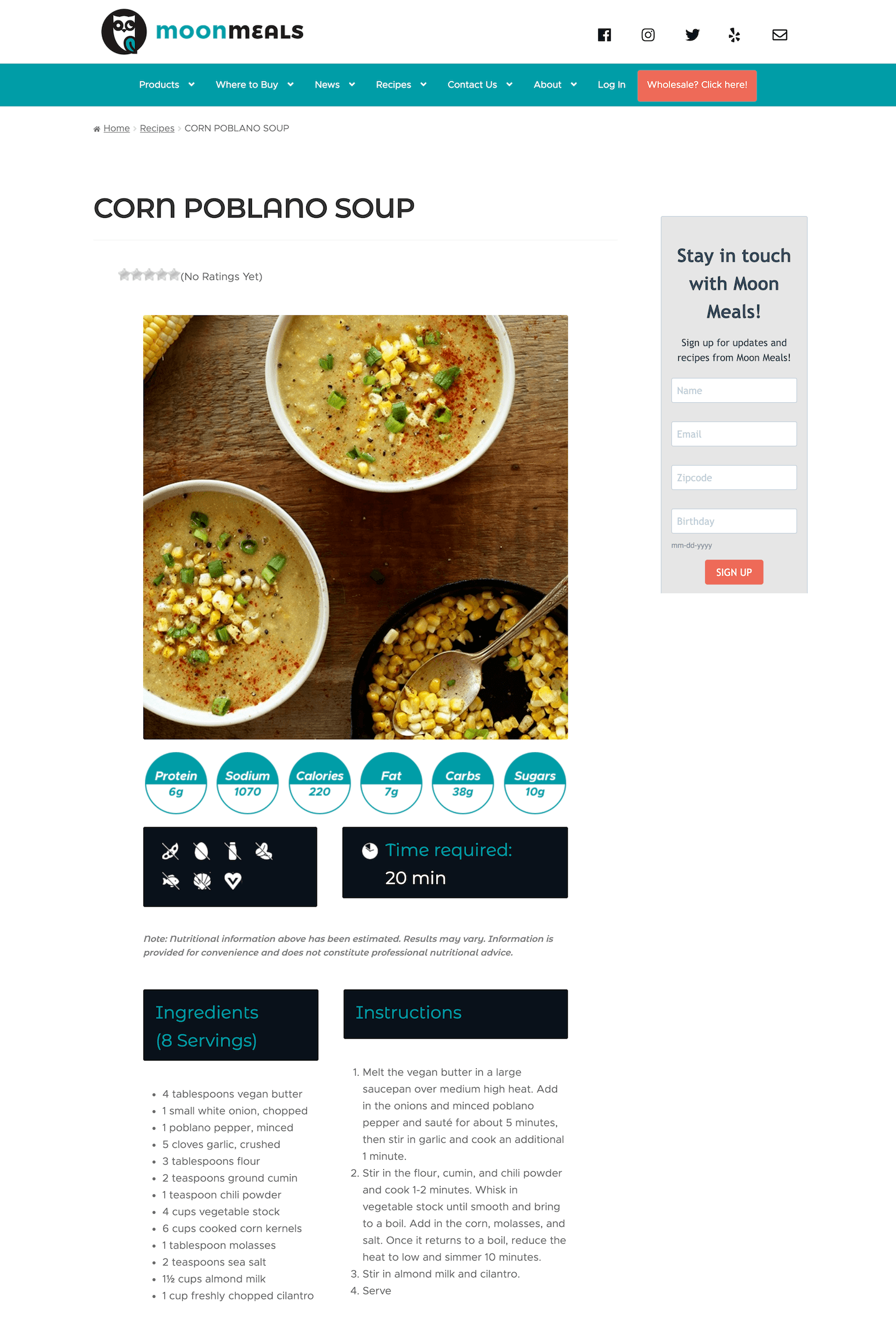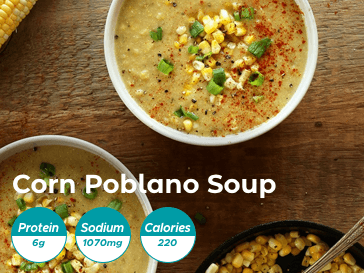 We built a new website for the client with features to drive awareness through website traffic and email subscribers. The email list would be used to notify consumers of upcoming events, specials, and new product offerings. But to grow the email list, we enlisted subscribers to help recruit additional subscribers and social followers in a viral marketing campaign. To do this, we created plant-based recipe posts, with premium content available only to members. To get full access, we'd ask a subscriber to refer a friend to sign up as well.
One road bump that the project encountered: the brand design (logo and product packaging graphics) changed after principal product photography was completed. Therefore, no product or placement shots could be used in marketing collateral.
To solve this for the client, we digitally reconstructed the product with the new clamshell package and label design, and then reconstructed product placement photographs with the rebuilt product. In the 'before-and-after' photo you see here, the top photo is the original, and the bottom is the rebuilt image. the product is not a superimposed photograph, but rather a fully virtualized product image, complete with a reflection in the counter surface. This saved the client thousands of dollars in re-shoots for various product placement photos.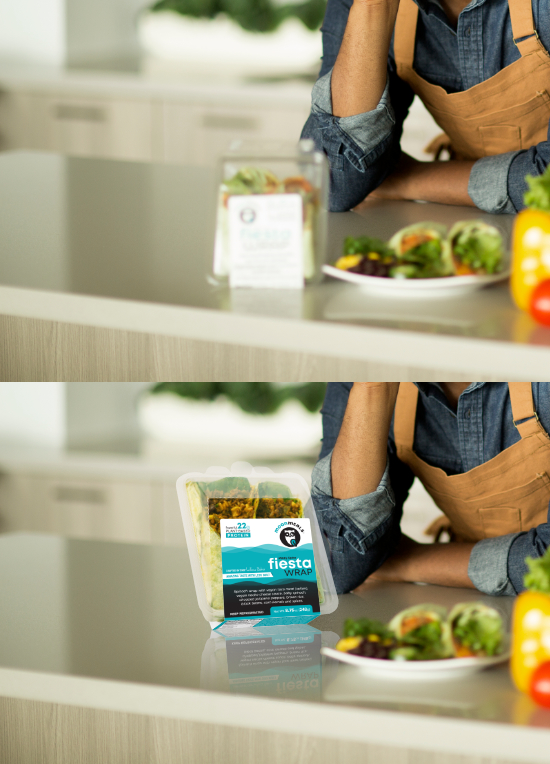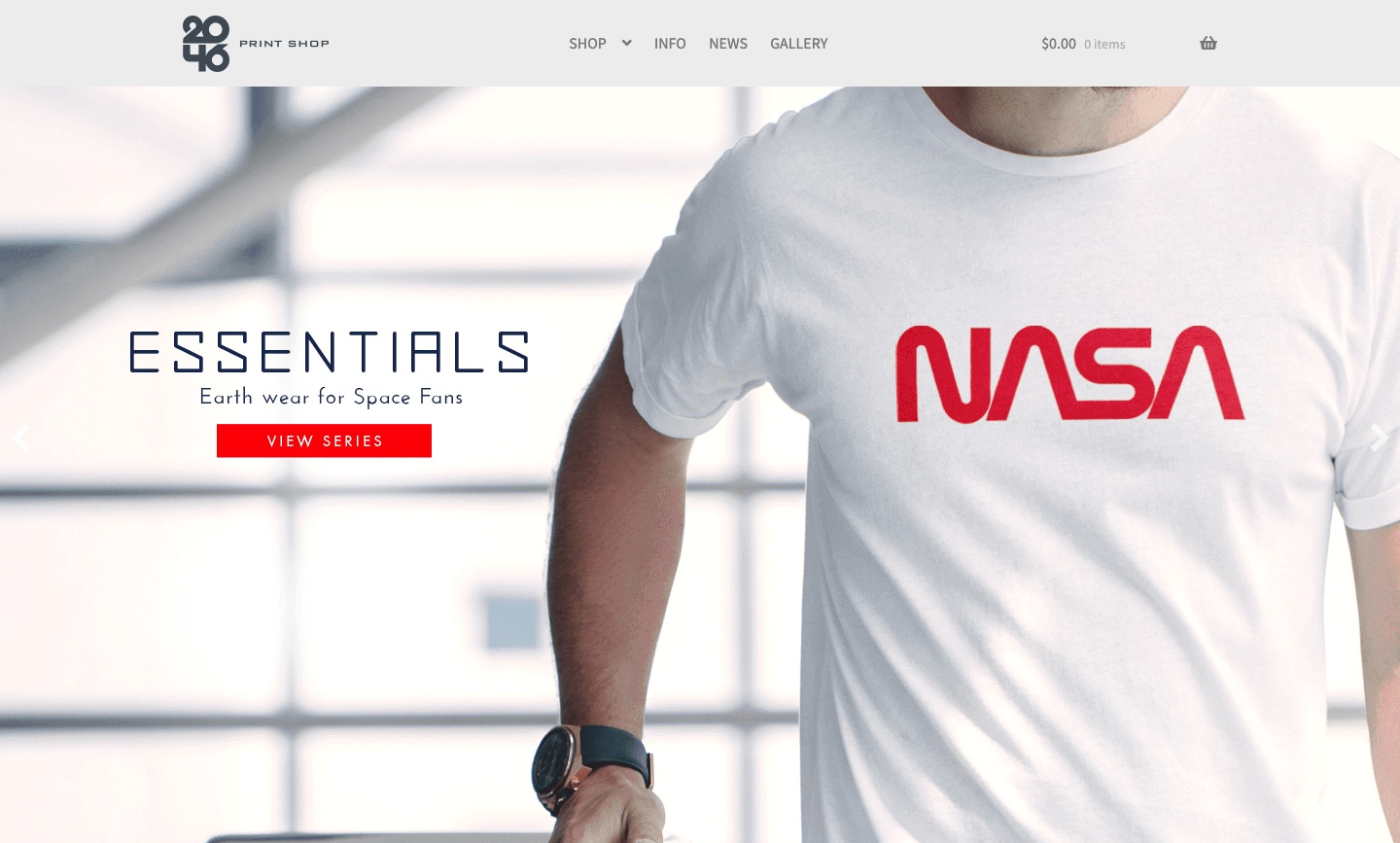 Next Project
2046 Print Shop